General
The University Medical Group is located in the Medical Services Building at the Max Rady College of Medicine, University of Manitoba, Bannatyne Campus in Winnipeg, Manitoba.
Our mailing address is:
University Medical Group
S107 – 750 Bannatyne Avenue
Winnipeg, Manitoba CANADA
R3E 0W2
Phone: 204-789-3645
Fax: 204-786-2987
Email: info@universitymedicalgroup.ca
Business Hours are:
Monday to Friday
8:30 a.m. – 4:30 p.m.
We are closed on Saturday and Sunday and all major statutory holidays. We are also closed between Christmas and New Year's Day.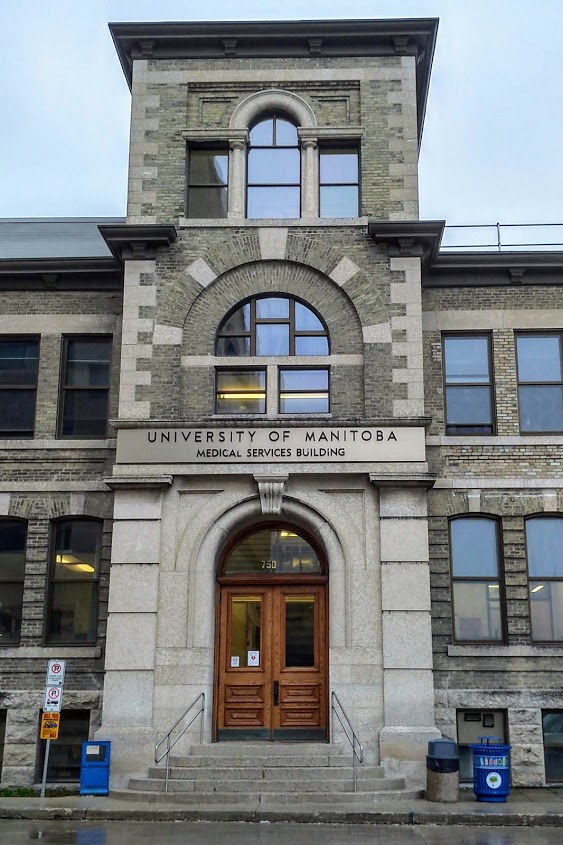 to top
Business Office Contacts
For more specific information, please contact:
Ms. Danah Bellehumeur
Executive Director
Phone: 204-789-3276
Ms. Cindy Giesbrecht
Director of Finance
Phone: 204-789-3646
Ms. Chelsea Van Aert
Accounting Supervisor
Phone: 204-789-3472
Ms. Shumin Li
Accountant
Phone: 204-789-3265
Ms. Wendi Li
Junior Accountant
Phone: 204-789-3288
Ms. Tara Porth
Accountant
Phone: 204-789-3747
Ms. Aleksandra MacRae
Payroll Administrator
Phone: 204-789-3645
Ms. Angela MacDonald
Executive Assistant
Phone: 204-789-3363
to top
Department Contacts
For more specific information, please contact:
Department of Anesthesiology, Perioperative and Pain Medicine
Ms. Taj Shakir
Business Manager
Phone: 431-335-5994
Department of Clinical Health Psychology
Ms. Inge Zeldenrust
Business Manager
Phone: 204-787-7168
Department of Community Health Sciences
Ms. Kristin Bergen
Managing Director
Phone: 204-960-5385
Department of Emergency Medicine
Ms. Danielle Ashcroft
Business Manager
Phone: 204-272-3067
Department of Family Medicine
Mr. Christian Becker
Managing Director
Phone: 204-789-3398
Department of Internal Medicine
Ms. Hana Forbes
Managing Director
Phone: 204-787-7778
Department of Obstetrics and Gynecology
Ms. Shalene Rochon
Business Manager
Phone: 204-787-1514
Department of Ophthalmology
Ms. Danielle Ashcroft
Business Manager
Phone: 204-272-3067
Department of Otolaryngology – Head and Neck Surgery
Ms. Danielle Ashcroft
Business Manager
Phone: 204-272-3067
Department of Pathology
Ms. Shalene Rochon
Business Manager
Phone: 204-787-1514
Department of Pediatrics and Child Health
Ms. Debra Young
Managing Director
Phone: 204-787-8695
Department of Psychiatry
Mr. Brayden McLennan
Physicians' Affairs Manager
Phone: 204-787-7093
Ms. Nicole Szajcz-Keller
Business Manager
Phone: 204-787-7878
Department of Radiology
Ms. Shalene Rochon
Business Manager
Phone: 204-787-1514
Department of Surgery
Ms. Pat Isaak
Managing Director
Phone: 204-787-8856
to top